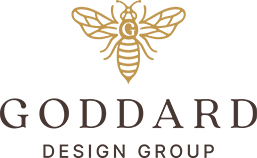 NEW BEE LOGO
"They always say time changes things, but you actually have to change them yourself."
- Andy Warhol
REBRANDING
It has been an exciting year full of change for Goddard Design Group. With a revamped website, a new location, and several new members added to the team, we have certainly been busy and are excited to share these changes with you. We hope you love our new logo and enjoy buzzing through the new website to explore all the great things happening at the hive.
RECOGNITION
Amidst the changes of the year, Goddard Design Group has received recognition from several renowned associations. Our designs will be published in the 25th Volume of Andrew Martin's Interior Design Review. This fall, design et al will honor Chris with an award at the International Design & Architecture 11th Awards Ceremony. And check out the podcasts and articles from a variety of media outlets which can be found on our website
The biggest buzz of the year was Chris being featured as a finalist on HGTV's Design Star: Next Gen. This was a once in a lifetime opportunity to go full on Hollywood, and Chris was at his best hammering, planning, painting and most importantly accessorizing with his trademark caftans. With a 2021 fall screening of Design Star: Next Gen and several exciting projects in the works, Goddard Design Group is rapidly expanding towards new horizons and shooting for the stars.
WHAT REMAINS
Even though the Goddard Design Group experienced a branding revamp, our philosophy remains rooted in two things: inherent style and attention to detail. We believe that style distinguishes us, defines us, and drives our decision process. Approaching projects with a keen eye for detail ensures that each project is completed to perfection. Together, these two ideals ensure that our projects avoid "cookie cutter" design concepts and are specifically tailored to each clients' personality and taste. The greatest compliment we could receive is when a client comments, "This room looks just like me!" Enough said, our job has been successfully completed.
REINTRODUCE/MEET THE BEES
THE QUEEN BEE
- Head of the Hive -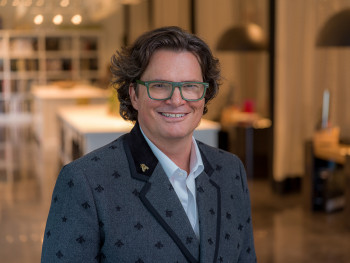 CHRIS GODDARD - Founder and Principal Designer
THE BEEKEEPERS
- Oversee the Busy Bees -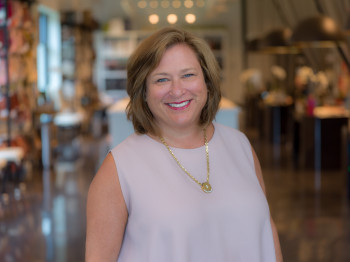 MELISSA BANKS - Manager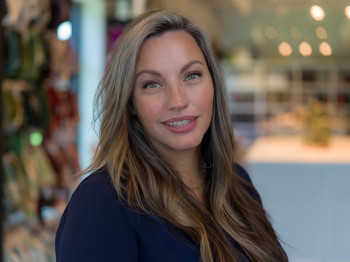 SARA KARSTETTER - Project and Design Director
THE BUSY BEES
- Buzzing with creativity and drive -


ABBEY REDMON - Designer


DUSTY WESTFALL - Designer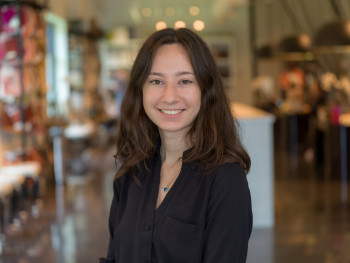 ANNA STROUD - Assistant